I recently purchased a Wiggle Pillow, and I couldn't be happier with it! This pillow has exceeded my expectations in every way and has enhanced my home aesthetic and comfort. Also, the customer service was fast and responsive. Thanks Annie!
-Gilda Pikelin- Guelph ON.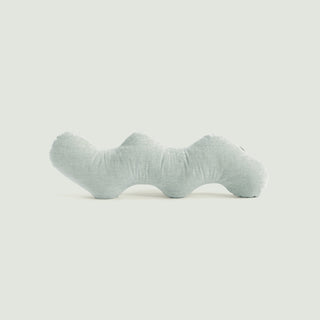 There are too many great things to say about the Wiggle Pillow. It's stylish, ergonomic, comfortable... an addition to our sofa that we didn't know we needed. You can spoon it, snuggle it, use it as lumbar or neck support, or just admire its fun shape and enjoy the character it adds to your space. And the quality of the materials and craftsmanship is unmatched. We love our Checker Wiggle Pillow and will continue to do so for many years to come!
– Catherine Y.
I love my pillow! The fabric is lovely and it's very comfortable. I have a chronic illness and need to spend a lot of time at home resting, so it's always great to find something that's both functional and beautiful.
– Sarah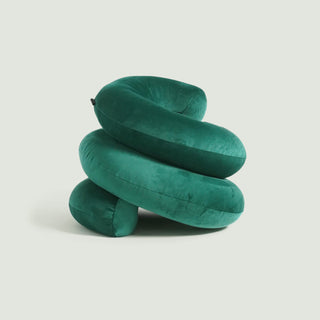 A big crush for the wonderful pillows that are coming even to Switzerland " the Style, texture, colors and…the designer Annie Axtell" I am looking forward to see the new collections 
– Loyse